After establishing the date, picking the place, selecting the ideal dress; the following most significant choice is to opt for the photographer which will record the most significant day in your own life.
The 'Best Wedding photographer' is a visual storyteller, documenting every facet of your daily life to become a part of your loved ones forever. I can not overstate how important it's to hire the ideal photographer.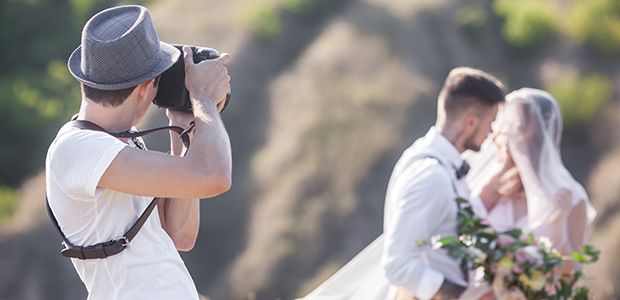 Below are a few questions you must ask any photographer you're interviewing to record your wedding day!
When should I reserve my wedding photographer? Attempt to reserve your wedding photographer at least 6 weeks before your wedding date.
What kind of wedding photography are you searching for? Concentrate on what you love, after all, these memories will be with you eternally. If you're interested in finding a much more documentary-style wedding photographer – be certain to find somebody who shares your vision. 
Do I want to meet up the photographer before reserving them as my wedding photographer? It's strongly encouraged that you meet the photographer until you sign the contract.
What ought to be discussed in this meeting? By taking a look at a photographer's site, you've got a fairly good feel for who they are and what our vision is if photographing a wedding day. Meeting in person permits you to touch the job on your own, view the essence of the completed product.
What ought to be mentioned when picking my wedding photographer? Budget, bundle overviews: what's contained in different bundles, record prices, record choices, updates, add-ons, a la carte choices.
What should be contained in the arrangement? The contract must reflect everything agreed upon during the interview or telephone conversation, leave no ambiguity. The photographer must also incorporate wording in the contract concerning ownership of the pictures.